Come On
This is rad. I had the honour of hosting a concert with the extremely talented jazz comets from Lars Fiil Quartet on the annual Spil Dansk Dagen (a day dedicated to Danish music) on October 28th. This is a new, fresh approach on how jazz sounds in the year 2010.  Check out more of their music on www.myspace.com/larsfiilkvartet Come On In (Live at Musikbiblioteket Odense - 28/10 2010) by...
Watch
I got the Zola Jesus album this weekend. I've listened to it two times in a row tonight. That's rare enough in itself. But her voice…! Music like this doesn't come by very often. Am quite blown away, to say the least.
Watch
William Fitzsimmons makes the most beautiful music. And is a man of hard-earned wisdom, humility and love. I saw him in Copenhagen in December and it was such a wonderful concert. His music is made for taking a step back and looking at one's life and just be grateful.
Make your own vinyl bowl! →
Cool - or cruel? smokedontsmoke: For those of you who want to make your very own vinyl bowl! The thrift store near me has $1 vinyls, so this was not an expensive venture.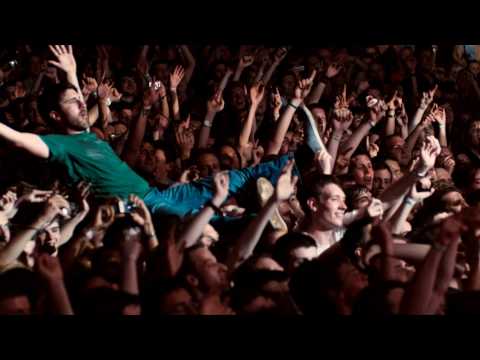 Watch
They made it to Denmark and played a wonderful concert in Odense on Friday. Much love.
W e B u i l t A F i r e: Times of relaxing &... →
Well I hope this volcano stops soon. It has been now on full blast for almost a week. Canceling flights for most of Europe & so on. That is weird. And this is the second volcano to erupt in one month or so here? And there might be another one that is even bigger that follows this one when this… Fingers crossed!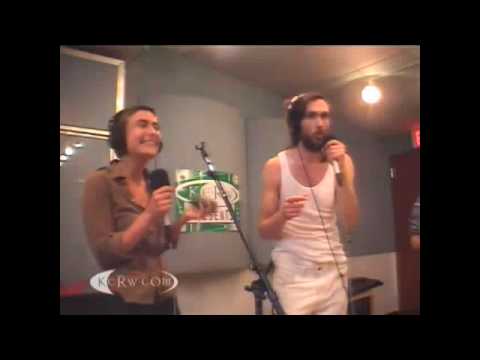 Watch
Menomena is such an underrated band. And those kids… stuff like that can't be planned. Could watch it over and over again.
Why the 70s ruled →
110% pure awesome. internetology: Perhaps the most awesome website ever
Edward Sharpe & the Magnetic Zeros
Anne and I instantly fell for Edward Sharpe & the Magnetic Zeros' "Home" during the many hours on the road in Western USA, listening to XFM. It's so simple and happy and full of uncomplicated love. Best love song of 2009.
Broken Bells
I've just (I mean, not half an hour ago) discovered Broken Bells, who are Danger Mouse and James Mercer of the Shins. Nice and low-key, just the way I like it. Looking forward to the album.
A session trend
Guess what these 3 sites have in common. 1. La Blogotheque Favourite: Fleet Foxes, Andrew Bird, Beirut and The Kooks And The Antlers: 2. Black Cab Sessions Favourite: Mumford & Sons, The Maccabees, The Cool Kids and Ebony Bones! 3. Submarine Sessions Favourite: 1234, Taxi Taxi and Kenneth Thordal/Mike Sheridan
Today I listen to... →
the Black Keys. Fits my mood perfectly. Low-key and warm.
Temper Trap - Conditions →
I'm quite smitten! Maybe because they remind me of the Kissaway Trail?
Fuck Buttons →
Totally don't sound like I thought they would. Gonna listen to them a lot more from now on. And you should too.
Vincent Moon shines a light on SLARAFFENLAND and...
Beauty! rumraket: This project is so huge and great that it is a little hard to explain actually.Maybe we should let French filmmaker Vincent Moon do the talking: In May 2009, i flew to Copenhagen, invited there to experiment some recordings. I had gone in search of this « new » Danish scene, mostly following Slaraffenland in their acoustic rendition of their new album, over one day...